Auspex Gas
Certification
The Auspex Gas pipe and fitting system is a revolutionary alternative for the professional plumber and gasfitter that makes any job quicker and easier.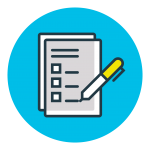 Only available in Australia.
Auspex Gas Certification and Training
What is the process for certification?
Online certification is available for all plumbers. Contact your local Reece branch or RWC sales representative for Auspex Gas system training before completing and submitting the online questionnaire. Once completed, a certification card will be sent to you.
Before getting started on the questionnaire we highly recommend going through the Auspex Gas manual and training video featured on this page.
Do I need to be Auspex Gas certified?
Auspex Gas certification is for licensed gas fitters only, and is mandatory in some states and territories. RWC strongly recommends completing the certification even in states and territories were it is not mandatory.
Training Videos
Auspex Gas Certification Questionnaire